Talking to other young parents about traveling, the number one concern is flying with children. but if you are prepared it would dramatically lower your stress level.
One of the most frequent questions I hear about flying with children is "what is the earliest age I could fly with my kid?" or what is the best age to fly with my kid?
Every child has a hugely different temperament, but you can fly with kids of every age and stage.

Here are 5 key insights into what parents should prepare, pack, and how to keep their tiny loved ones calm and busy.
1. Foldable Stroller
A small, compact foldable stroller you take on board is a great investment. It's cheap and can save you on emergencies.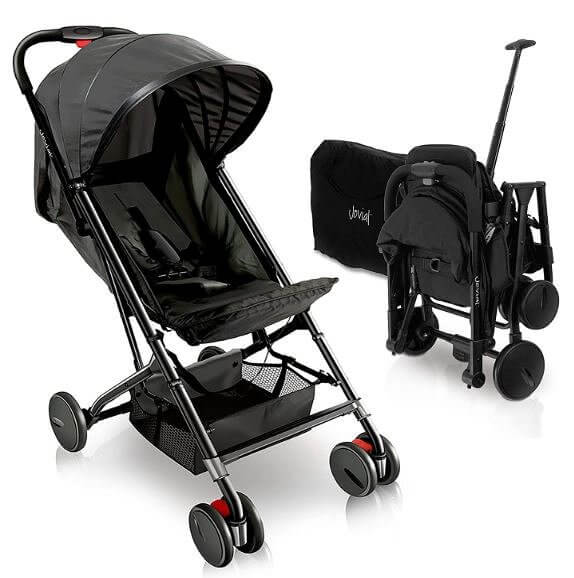 Saves time at the luggage pick up. means you can hit the ground running directly when you land without having to wait unnecessary time at the luggage pickup.
2. Children's Headset
The generic airline headphones are too big for the average little kid's head, better bring a customized child headphones instead.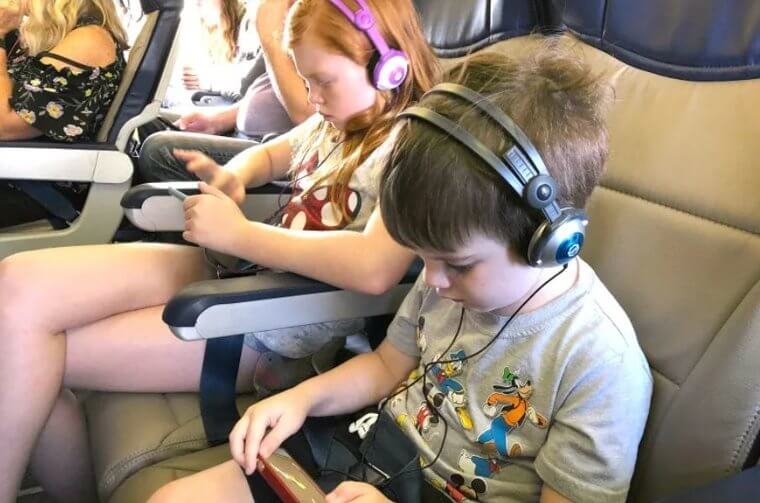 They are equipped with child-safe, volume-limiting headphones to avoid mid-air meltdowns. Don't forget an airline headphone socket adapter.
3. Preflight Food
Make it a pre-boarding routine to ensure kids are well fed before your flight, as meal service can take forever.
Before onboarding, make sure you bring your kid's favorite snacks, in case your child doesn't like the food on the airplane.
Have zipper bags filled a variety of snacks (dried fruits, nuts, crackers, etc.) that don't make too much of a mess but take time to eat. Or just have some lollipops on hand for take-off and landing to help your child with the ear pressure on board.
 
For babies, breast milk or a bottle upon take-off and landing could help with ear pressure. The sucking motion helps pop their ears.
Most airlines offer onboard children's meals and baby food, but you will need to book ahead. Ensure your consultant has requested and confirmed any children's or special meals with the airline before you board the plane.

 
4. Diaper Bag Essentials Kit
Avoid tearing your carry-on luggage apart when searching for diaper change necessities, diapers, wipes, and disposable baggies.
Have the whole kit ready in a zip-lock bag you can remove easily. Packing cubes, allow you to organize your carry-on luggage.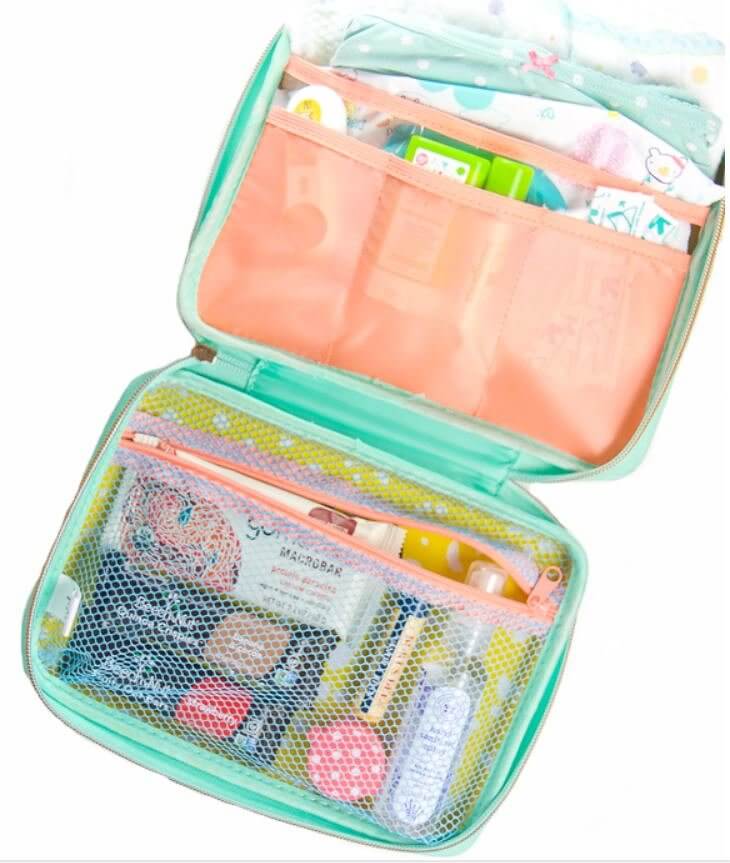 Be sure to stow spare face masks, zip-top bags of sanitizing wipes, toilet paper, and hand sanitizer somewhere that's easy to access.
 
5. Keep Your Kids Occupied
Wrap a whole bunch of little toys can keep your kids busy and happy. A clever idea is to wrap up few toys with lots of sticky tape. It takes them ages to unwrap, and they sit still focused on their game.
There are many other ideas that can make your air travel easier such as mobile phones and tablets are essential for air travel. This is especially true for longer flights.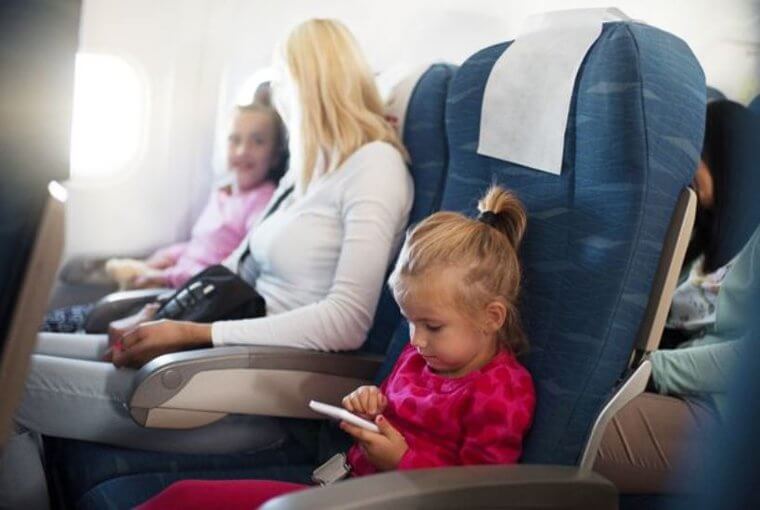 A paper and pen game can work too on an airplane. These simple games can be more versatile than you might imagine.
From tic-tac-toe to dots and boxes, there are plenty of options you can choose from. The best thing about pen and paper games, aside from the nostalgic feeling some of them will give us parents, is that they are not heavy as other box games.